China, the Yangtze River & Hong Kong
on Yangzi Explorer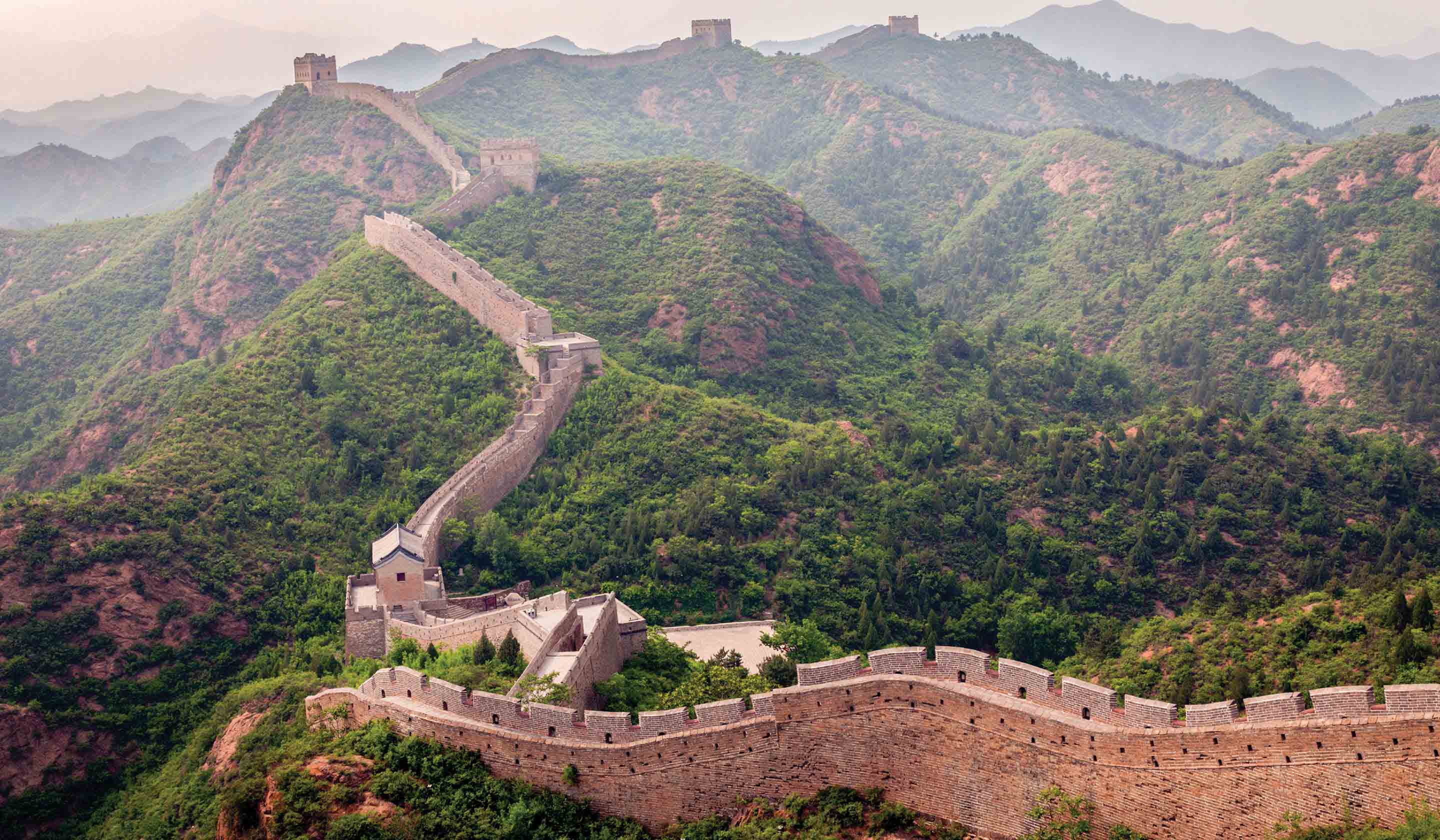 China, the Yangtze River & Hong Kong

Ancient relics, modern marvels, incredible moments... Every exquisite temple, every precious icon, every delicate pagoda in China rewards with the richness of a cultural legacy stretching across thousands of years and a vast, emerging land whose splendor staggers the imagination... and every new encounter with this ancient civilization – today the economic engine of the world – evokes a sense of wonder. Mist-blanketed limestone peaks stand like sentinels along the Li River, greeting all who cruise its placid waters. Meandering across mountains and valleys, the Great Wall invites you to stroll atop stonework that transcends the centuries; climbing to the top of this wonder of the world is an unforgettable experience. Tranquility and a deep spirituality still have their place in this teeming land... find them among the pavilions of Shanghai's Yu Gardens, before the altar of Beijing's sublime Temple of Heaven, and in the otherworldly landscapes of the Three Gorges – also home to the greatest modern engineering project on Earth. Secrets of life at both ends of the spectrum are revealed within the inner sanctum of the Forbidden City, where mere mortals dared not go... and inside one of Beijing's traditional hutongs, where the warmth of a family sharing a vanishing way of life in their private home stirs the soul.

We're a company, and a family, of passionate travelers. As a family-owned travel company for over 97 years, our values and vision remain true: always do the right thing. Deliver more than what's expected. With journeys across 7 continents, in over 100 destinations and to 70+ countries, we keep moving forward to find new ways to enhance travel experiences that will be memorable for a lifetime – and we're honored to have the trust and guest satisfaction to be named to Travel + Leisure's "World's B
...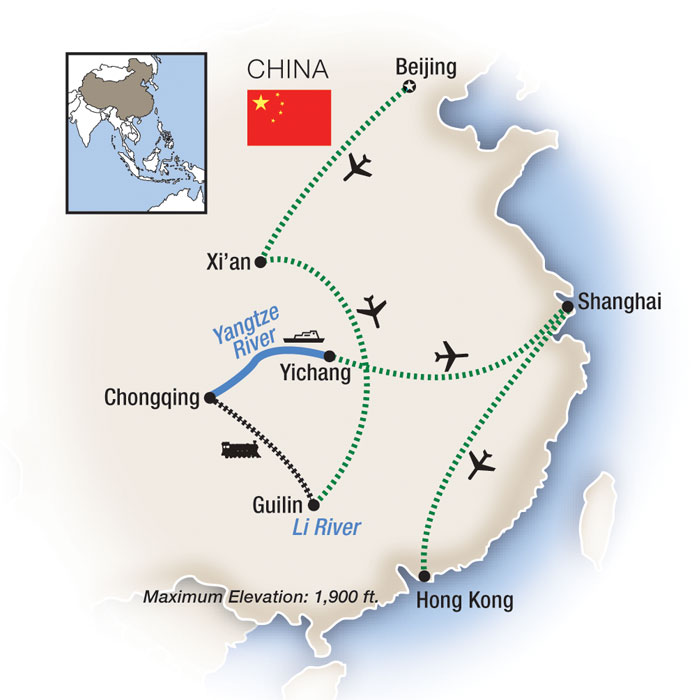 Day
Destination
1
Beijing, China
2
Beijing, China
3
Beijing, China
4
Xi'an, China
5
Xi'an, China
6
Guilin, China
7
Guilin, China
8
Guilin, China
9
10
11
Shanghai, China
12
Shanghai, China
13
Shanghai, China
14
Hong Kong, China
15
Hong Kong, China
16
Hong Kong, China